Year 9 students delivered Black History Month assembly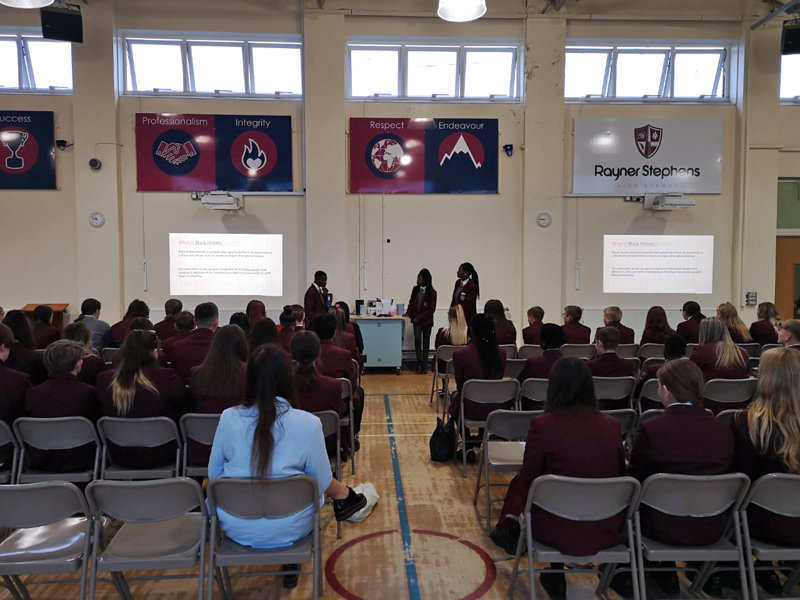 Year 9 students delivered an assembly about Black History Month this October.
Students from year 9 presented to their fellow students in year 10. It was a great opportunity to create conversations and open up a dialogue between students. Students that presented were also able to share their experiences and develop their presentation skills too.